Mystery 1 - Who Was C Barrett ?

This name from World War 1 appears on the town's war memorial but to date we've been unable to positively identify who this man or woman was.

Their name is also listed on the St. Peter's Church "Roll of Honour" including a year of death, 1916, but this has so far not helped our search so we're asking you, our readers, for any information or suggestions you may have to help us track down this elusive character.

We do have a possible candidate for C Barrett, although not exact matched spelling. We've found an O J Barritt who was a Raunds resident and a casualty of the war.

Our other former "mystery man", J J Coles, has now been identified as John James Coles, so please see the "Addenda & Corrigenda" page of our "Publications" section, for his biography.

Mystery 2 - Do You Recognise Any of These WW1 Raunds Men?

These 4 photos were on display in the Parish Church as part of the "War Shrine" dedicated to the fallen from the town during the Great War - unfortunately there is no clue as to their identity.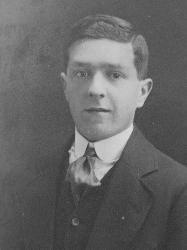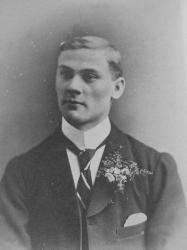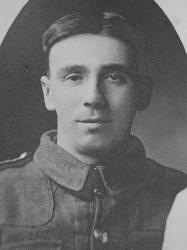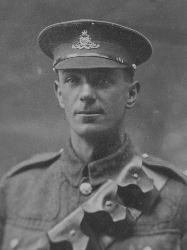 If you think you can help, please contact Steve or Andy.